(en) Summer camp 2016

SUMMER 2016
Come to our Summer camp near Zakopane! Learn with English native speakers!
Enjoy charming views of the Tatra Mountains, comfortable accommodation, numerous trips, many activities and about 40 hours of intensive and enjoyable English learning! An affordable offer for children and teens!
WHERE?
Murzasichle – a picturesque village in Podhale, located in the Tatra Mountains, Tatra National Park, just 7 km from the famous Polish town of Zakopane.
FOR WHOM?
All kids and teens from age 10 to 19 are welcome. Campers will be split into three age groups/competence levels for workshops and camp activities:
- 10-12-year-olds / elementary speakers of English
- 13-15-year-olds / intermediate speakers of English
- 16-19-year-olds / advanced speakers of English
Both age and language competence levels will be taken into account in assigning students to appropriate groups.
WHEN?
26.07.2016 - 06.08.2016 (12 days)
ACCOMMODATION?
The 'U Tośki' boarding house (http://www.utoski.pl/) is a modern recreation and accommodation centre. It has classrooms, a swimming pool, a gym, volleyball and basketball courts as well as a football pitch.
Billiard and tennis tables are also available for our campers.
Campers will enjoy each other's company. They will sing songs and listen to stories around campfires in the evenings.
Students will stay in two, three, four and five bed rooms with beautiful views of the Tatra Mountains.
Each room has got its own bathroom.
Three meals and a dessert will be provided with breakfasts and suppers served in the form of a buffet.
TRANSPORT:
Our coach departs from Kostrzyn upon Odra (Küstrin an der Oder, 80 km from Berlin).
OUR EXCITING ENGKISH LEARNING PROGRAMMEL
Students will be divided into three age/competence groups. Native and Polish English teachers will guide students in an intensive language learning experience. All the necessary learning materials will be provided.
- Students will take part in forty 1-hour workshop sessions in the space of 12 days. With such intensive learning, students will make huge progress.
- The main objective of the workshops will be to enhance students' communicative and social competence as well as to create an environment for personal development. Students will prepare and stage plays or short films. They will learn English through videos, songs, board games and role plays.
- Recreational activities will be done in English.
- English will be used for casual communication during that camp – something students miss out on in their everyday lives.
- A placement test will be used to assign students to appropriate age/competence workshop group.
- Every camper will receive a participation diploma.
RECREATION PROGRAMME
Providing an enjoyable language learning experience with native speakers of English is our main objective but not the only one. Our rich recreation programme will be unforgettable.
TREKKING TIME!
Take a trip to Morskie Oko – the most famous and most beautiful lake in the Tatra Mountains. After a short trek, we will arrive at the foot of the highest part of the Tatra Mountains. There is a spectacular view of the highest parts of the Tatra Mountains including Rysy – the highest mountain in Poland.
Campers will trek from Palenica Białczańska to Lake Morskie Oko ('Sea Eye'), walk around the Lake, take part fun English activities outdoors and ride back in a horse-drawn carriage.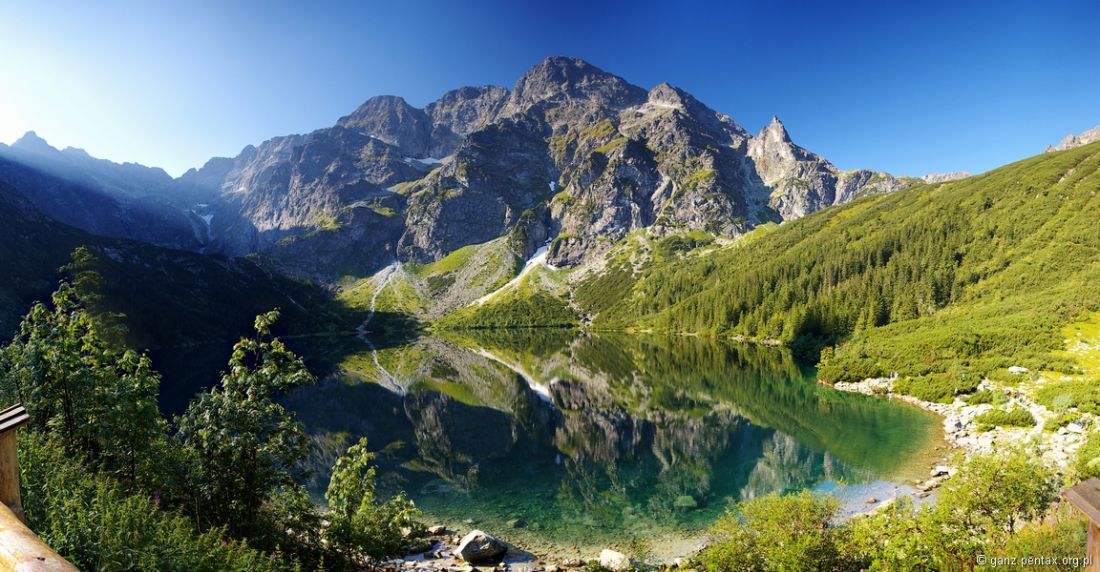 A VISIT TO NIEDZICA CASTLE
We will go on a trip to Pieniny National Park and visit "Dunajec" castle. This middle age fortress is perched half way up a mountain overlooking beautiful Lake Czorsztyńskie. We will also visit the local hydroelectric power station, and go on a trip in a ship on Lake Czorsztyński. Enjoy the picturesque sights of the Tatra and Pieniny mountains.
KRUPÓWKI EXPERIENCE
Going on a stroll in downtown Zakopane, the most famous street in Zakopane and one of the most popular streets in Poland, will give our students plenty of opportunities to buy souvenirs, taste Polish traditional Oscypki cheese and have delicious meals at one of many restaurants.
A PONADTO:
FUN IN TATRALANDIA AQUAPARK IN SLOVAKIA
We've planned a one-day trip to Tatralandia Aquapark in Slovakia, the biggest aquapark in Central Europe. Nine swimming pools, twenty slides as well as numerous saunas and Jacuzzi pools will make for unforgettable fun for our kids.
Attention! A valid passport is needed.

WHITE WATER RAFTING ON DUNAJEC
Rafting down the River Dunajec will deliver loads of adrenaline, great fun and a good workout. Picturesque sights and the current of the River will make for an unforgettable experience. Our students wear all the necessary equipment and are assisted by qualified and experienced lifeguards on every single boat.
CLIMBING IS FUN!
Climbing is not that difficult if assisted by experienced staff. We will go to an indoor climbing centre, tackle numerous challenges and learn about the basic rules that need to be followed when climbing.
ON THE BATTLEFIELD
Paintball is a team game with a setting and plot designed by the referee. It is full of emotions and good fun. Protective clothing will be given to students and prior safety instruction conducted to ensure a safe adventure.
WATER BALLS
Water balls are great fun on the water. It is quite a challenge to stand in a water ball, not to mention moving in it.
ARCHERY
Hitting the target with a bow and arrow will encourage a spirit of competition in which technique, concentration and accuracy will play a crucial role.
TEAM SPORTS AND STAYING FIT
Sports! Fun team games, sports and tournaments – we will play football, basketball, volleyball, billiard, table-tennis and swim in a heated open-air swimming pool.
GO-KARTS - AN OPTIONAL ACTIVITIY
For all students passionate about car racing we offer an exciting extra go-kart activity.
Additional fee for (Go-karts): 45 zł
THE PRICE OF THE CAMP: 1849 zł OR 450 Euro
It is possible to pay in the following instalments:
500 zł at registration (100 Euro)
300 zł until 31.03.2016. (100 Euro)
300 zł until 30.04.2016. (100 Euro)
300 zł until 31.05.2016. (100 Euro)
449 zł until 30.06.2016. (50 Euro)
THE PRICE INCLUDES:
All tickets for all activities (with the exception of the optional Go-Karts activity)
An English learning experience with English and Polish teachers of English
Accommodation and 3 meals + dessert a day
Pedagogical and medical care
Accident Insurance
All the transportation costs around Zakopane
Transportation from Kostrzyn nad Odra to Zakopane and back
The registration process has started! Limited places! Don't miss the chance!
Still not convinced whether to choose our offer? Watch the video of our 2015 summer camp and the results of the questionnaires from our campers!
You are most welcome!
Please call us at 0048 698 364 523 or email us at: biuro@szkolathebest.pl
Contact
Szkoła Języków Obcych The Best Kornel Naruszewicz
Mikolaja-Reja-Street 50
66-470 Kostrzyn nad Odrą
Tel. 0048 695 827 211
E-mail: biuro@szkolathebest.pl